The Balvenie Presents
The Maker's Table
Enjoy a delectable menu created by Michelin-starred Chef Jeremy Gillon from Restaurant JAG, each dish artfully paired with our handcrafted whiskies.
The

Balvenie presents The Maker's Table
Sale price
78.00 SGD
Regular price
Unit price
per
Be greeted with a welcome drink as you begin your exploration in our multi-sensory exhibit in celebration of craft.
Experience our Five Rare Crafts first-hand through exploratory Tables, installations and a specially curated menu of four canapes by acclaimed Chef Jeremy Gillon of Restaurant JAG; each paired perfectly with The Balvenie's handcrafted whisky.
Bring home a complimentary wooden coaster with a personal touch.
Key details
Date: 27 July – 5 August 
Time: 12.30pm – 11.00pm 
Venue: Mandala Club, 31 Bukit Pasoh Rd, Singapore 089845
Our doors open at 12.30pm and the last session for each day will be at 9pm, with the exception of Sunday where it will be 4pm. Each session hosts a group of 8 people and will last for 1.5 hours.
Please be advised that food provided may contain these ingredients: milk, eggs, wheat, barley.

View full details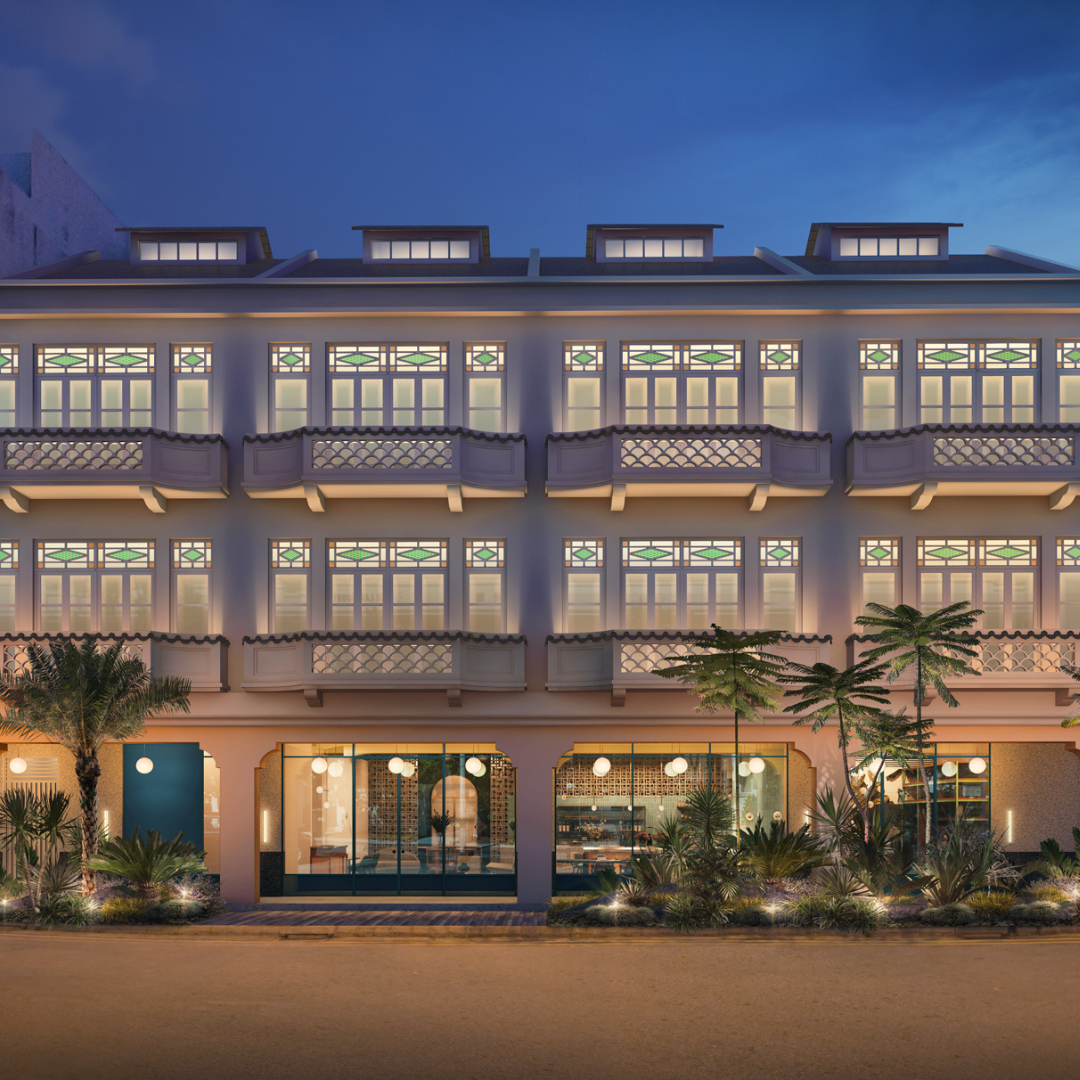 MADE BY HEART.
inspired by our makers.
Five refined experiences

Bringing our Five Rare Crafts to life.

 

Every successful Maker goes through decades of hard work, creativity, failure, and continuous learning. This mix of skill and immeasurable Heart starts from The Maker's Table, and elevates them from mere to magnificent.

 

Experience the Five Rare Crafts through an interactive guided experience at The Maker's Table.

Discover Five Rare Crafts
MADE BY HEART.
recreated by Chef Jeremy.
Five remarkable tables

by Chef Jeremy Gillon, Restaurant JAG

 

Founded in 2018, Chef Jeremy Gillon's French fine dining Restaurant JAG has received one prestigious Michelin Star consecutively for the last four years.

At The Maker's Table, Chef Jeremy pours his heart into a specially crafted selection of canapes to pair perfectly with four tasting drams; including The Balvenie 14 Year Old Week of Peat from our Stories range, and our recently launched French Oak 16 Year Old.
MADE BY HEART.
FOR OVER 60 YEARS.
The longest serving malt master

David C. Stewart

 

From humble clerk to an exceptional master of the blend, David C. Stewart has developed incomparable knowledge that allows him to create astonishing whiskies.

 

In celebration of David's legacy, be enthralled by storytelling installations at The Maker's Table.
Don't miss the opportunity to experience The Balvenie's craft
Frequently Asked Questions
What are the accepted payment terms?

We accept multiple payment methods, including credit cards (Visa, Mastercard, American Express) and debit cards.
Can tickets be refunded, altered or cancelled? Can they be rescheduled?

We understand that plans can shift, but regret to inform that tickets once purchased are non refundable. We will however allow requests for a one-time change in the session date / time, subjected to availability.

We kindly suggest assuring your availability and commitment prior to the purchase of a ticket. For further queries or concerns, do contact us through email at contact_since1887_sg@synagie.com
What credentials are required to redeem my ticket purchase?

At the venue, please present the digital copy of your ticket on your smartphone or electronic device. Be sure that it distinctly showcases the unique QR code identifier from our ticketing site, Since1887.sg. This facilitates a smooth registration process and ensures you a hiccup-free event experience.
Will whisky drams or bottles be available for purchase at the event?

Indeed, guests can look forward to procuring whisky drams and bottles at the event.
Is there an age restriction for this event? Are kids also permitted to the enter this event?

Only individuals of age 18 and above are permitted.
Is photography or videography allowed inside the event?

Yes, we not only permit, but encourage attendees to document their experience. Furthermore, our in-house photographers or videographers may capture candid moments of guests partaking in the activities and tastings.

When you participate in this events, you are participating in an event where Audio recording/ Photography/ Videography will occur.

By participating in said event, you give us your consent to interview(s), photography, audio recording, video recording and its/their release, publication, exhibition, or reproduction to be used for news, webcasts, promotional purposes, telecasts, advertising, inclusion on web sites, or for any other purpose(s) that WGS, its vendors, partners, affiliates and/or representatives deem fit to use. You release WGS and its officers, employees, each and all personnel involved from any liability connected with the taking, recording, digitising and/or publication of interviews, photographs, computer images, video and/or sound recordings.

By attending the event, you waive all rights you may have to any claims for payment or royalties in connection with any exhibition, streaming, webcasting, televising, or other publication of these materials, regardless of the purpose or sponsoring of such exhibiting, broadcasting, webcasting, or other publication irrespective of whether a fee for admission or sponsorship is charged. You also waive any right to inspect or approve any pictures, photos, screenshots, video, or audio recording taken by the person or entity designated to do so by WGS.
What is the estimated duration of the event?

Each session spans approximately 90 minutes, inclusive of waiting times. Guests are led through a series of stations with limited time at each. Kindly select a timing that suits your schedule.
Are there any limits to the number of visitors per session?

In order to provide an intimate experience, we limit the participant number to a maximum of eight per session.
Do you accept impromptu walk-ins?

Regrettably, we do not. Bookings need to be made online, and require confirmation along with full payment prior to the event.
What happens if I am late for the event?

While we encourage punctuality, reservations with full payment will be maintained for up to 30 minutes beyond the scheduled time. Please endeavour to arrive on time to make the most of the event.
Are guests permitted to bring their own food or beverages?

Outside food or beverages are not permitted within the premises.
Is there a provision for food as part of the experience?

Yes, a selection of fine canapes curated by one Michelin star restaurant, JAG, is included as part of the tasting experience. This is accompanied by a serve of four whisky drams.
Can I request a special dietary requirement?

Unfortunately, as the tasting menu is fixed, we are unable to cater to specific dietary requirements. Some menu items may contain dairy, gluten, or nuts.
Sign up for our
Newsletter
Discover unique experience and the latest updates about The Balvenie, a unique range of single malt Scotch whiskies hand-crafted in Speyside using centuries-old skills passed down through generations.