The

Balvenie The Creation of a Classic
ABV: 43.0% | Volume: 700ml
A sweet and syrupy expression of The Balvenie with a touch of vanilla oak and ginger spiciness, finished in sherry casks.
View full details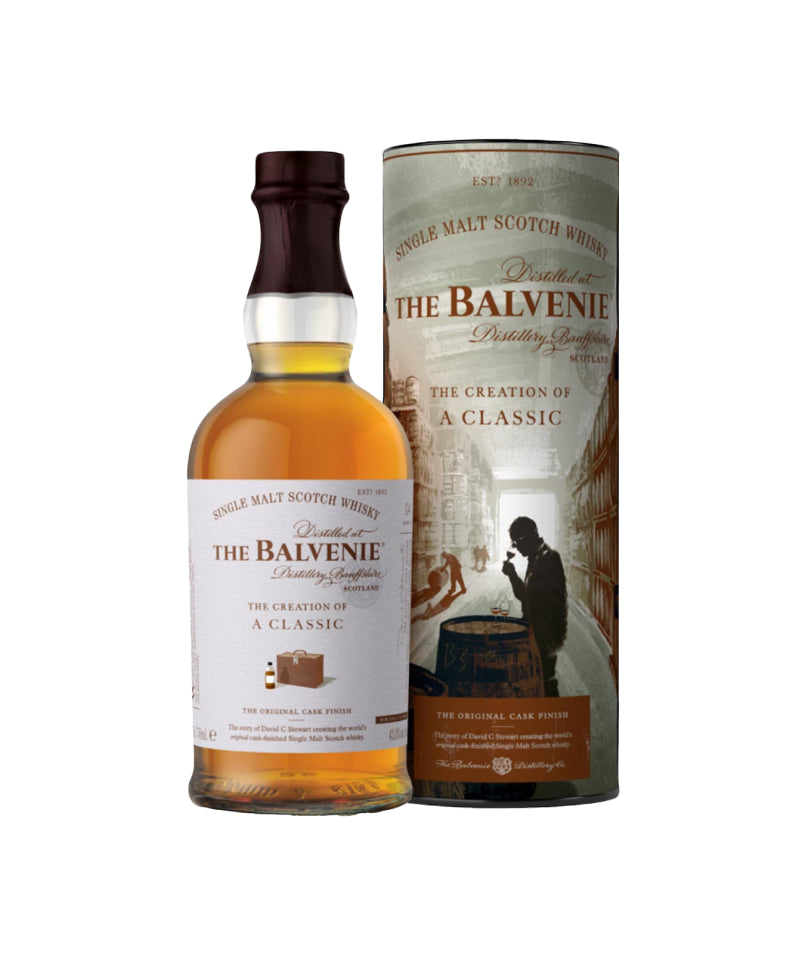 FLAVOUR PROFILE

Vanilla

Spice

Toffee

Oak
Through the gently falling snow to Warehouse 41, where among casks and casks of other liquids, sits a new Classic: aged in American Oak, and then finished, once again, in sherry casks.
THE TASTING NOTES
Nose

Aromatic and lively, aromas of vanilla and spice evocative of dried clove and chai are layered on a base of earthly, malty undertones reminiscent of Balvenie's own barley loft.

Taste

A perfect complement of light oatmeal syrupiness and brittle toffee are followed by delicate hints of spice and a rich drying sensation from European oak.

Finish

Lingering, lasting dry oak.
The Balvenie Malt Master
David C Stewart (MBE)
The Balvenie Cask Finishes showcases the breadth and depth of our honeyed house style through a variety of diverse wood finishes. Our very own Malt Master David C. Stewart MBE pioneered this technique of finishing back in the 1980s, making him a leading figure, and expert, in crafting these whisky expressions.
Discover our
Whiskies
The Balvenie is a range of single malt whiskies crafted by Malt Master David C. Stewart MBE. Each expression is unique, but all are rich, luxuriously smooth and underpinned by a distinctive honeyed character.
Sign up for our
Newsletter
Discover unique experience and the latest updates about The Balvenie, a unique range of single malt Scotch whiskies hand-crafted in Speyside using centuries-old skills passed down through generations.