The Balvenie
The Makers Project
MADE BY HEART.
Reimagined by Adeline Tan.
We collaborated with local visual artist, Adeline Tan to create an art piece "The Tiger of Singapore", and limited edition gift sets that embodies our shared spirit of craftsmanship.

Available for a limited time only, each gift set includes a specially designed ceramic whisky cup and coaster.

Along with each handcrafted bottle of The Balvenie, it reflects a reverence for time-honoured craftsmanship and makes for a meaningful and thoughtful gift.

Available in 2 options:
The Balvenie DoubleWood 12 Makers Pack

The Balvenie Caribbean Cask 14 Makers Pack
"The Tiger of Singapore"

by Adeline Tan, visual artist, Singapore

 

This artwork draws its inspiration from the Tiger Orchid, a rare beauty that blooms once every few years. It represents patience and perseverance, values close to the Heart of Singapore. At the same time, it celebrates the spirit of craft that lives on at The Balvenie.

Her works are often a juxtaposition of elements pulled from personal experiences and past memories, and takes inspiration from her surroundings and popular culture – imagining alternate realities to current situations.

She believes that rare beauty only comes through patience and dedication.

Ceramic Cup and Coaster

An embodiment of craftsmanship, perfect for your own collection or a meaningful gift.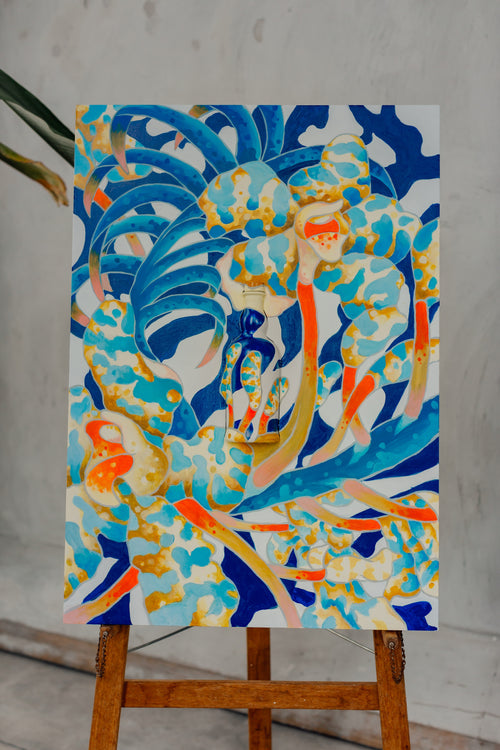 THE TIGER OF SINGAPORE
REIMAGINED BY ADELINE
DISCOVER TRUE CRAFT
MADE BY HEART
Discover the dedication and heart that Adeline pours into her craft.
SIGN UP FOR OUR
NEWSLETTER
Discover unique experience and the latest updates about The Balvenie, a unique range of single malt Scotch whiskies hand-crafted in Speyside using centuries-old skills passed down through generations.
TO FIND OUT MORE ABOUT THE MAKERS PROJECT ACROSS SOUTH EAST ASIA