GRAND SERIES

Grand Occasions deserve Grand Celebrations. The Glenfiddich Grand Series celebrates the unexpected marriage of two traditional worlds to elevate the ordinary to the extraordinary.
Glenfiddich partnered up with 3 local fashion designers to bring you a world where luxury style meets luxury spirits.
Frederick Lee

Redefining performance art through theatrical couture.

Max Tan

Reshaping minimalist garments into austere moods.

Baëlf Design

Reinventing high fashion with cutting-edge technology.
GRAN RESERVA X
FREDERICK LEE
Frederick Lee
"The concept of elevating luxury with the marriage of two unexpected worlds granted me a space to freely explore my creative ideas. The stronger my imagination, the more variegated my work is."
Inspired by Cuban Carnivales, Frederick Lee's interpretation of our lively 21 Year Old captures a time of joyous festivities mixed with wild exoticism in avant-garde detail.

The colour tangerine not only symbolises the celebration of life, but highlights the new and vibrant overtone unique to our rum casks finish.
The Achievement
Savour every self-earned milestone with one of our finest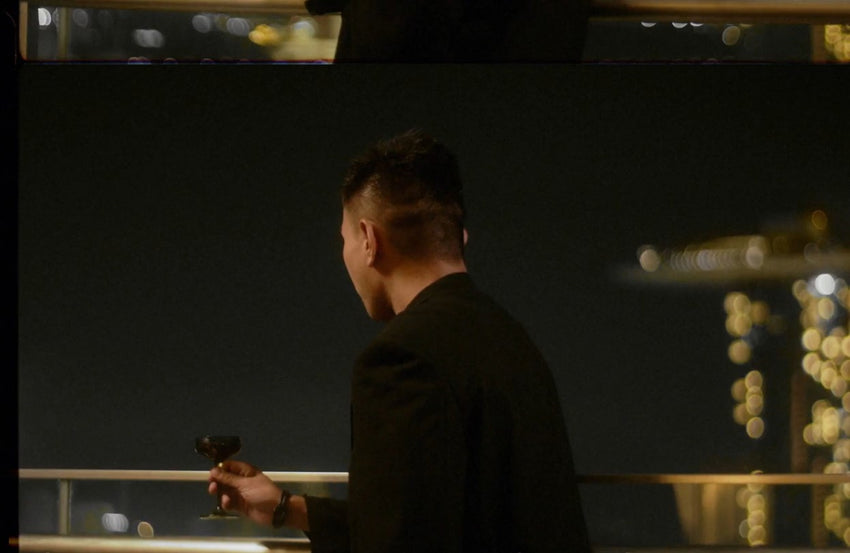 Max Tan
"My representation of the Grand Cru is really reflected in the way I see the construction of the garment, the geometry of the bottle, and the drapery of this oversized coat to capture a pure form."
Reimagining simple sophistication, Max Tan's creation mirrors the accents of our 23 Year Old expression.

Its minimalistic details are maximised through carefully-tailored cuts that drape elegantly on the form to create an androgynous silhouette.
THE ACHIEVEMENT
The perfect gift to elevate any celebration
GRANde Couronne X BAËLF DESIGN
BAËLF DESIGN
"Our combined use of traditional craft and modern production parallels the innovative spirit of Glenfiddich. Every new look at the dress reveals a surprising and fresh insight, just as how every sip of Grand Couronne is a new experience."
From sustainably sourced cork wood fabric to an extravagant antler-like headpiece, BAËLF creates a magnificient representation of our 26 Year Old expression.

The intricate and ethereal piece of art celebrates our rich heritage while pushing the boundaries of technology in fashion.
THE ACHIEVEMENT
For life's greatest cause for celebration.